Visit our Animal Encounters Barn for cuddles with bunnies and guinea pigs. Follow the 500 metres self-guided Farm Animal Paddocks Trail to see goats, pygmy goats, sheep, donkeys and Shetland ponies.
Aside from meeting bunnies and guinea pigs in the Animal Encounters Barn, from time to time, there'll be babies too; lambs, kids and chicks.
In the paddocks…
In the Summer, see the farm animals in the paddocks. You can feed them with their special and very favourite snacks and watch our team as they complete their daily tasks. Their favourite snacks are available to buy on arrival.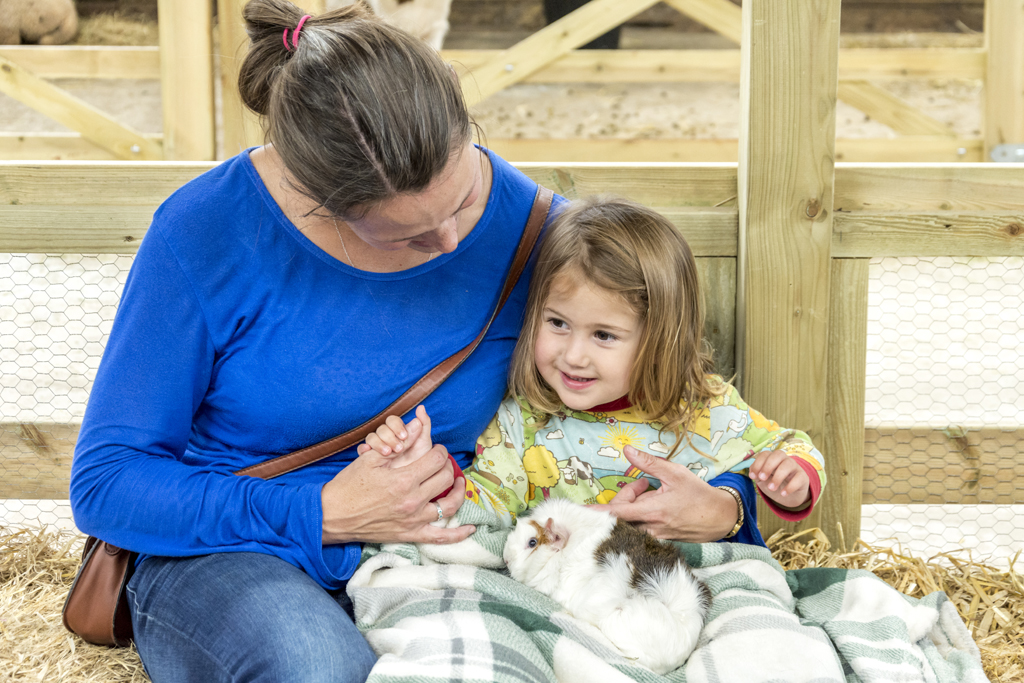 Learn about farming and the roles these animals play, and how some of them help in the local conservation of Torbay too.
Daily Activities…
There's a daily schedule of activities for supervised handling and cuddles, feeding, talks and demonstrations. These may change weekly and seasonally. Just ask a member of our team when you arrive about whose on the farm today.
Today on the Farm
| | |
| --- | --- |
| Time | Activity |
| 11am | Brush the goats |
| 12pm | Cuddle the guinea pigs |
| 1pm | Pony Pampering – outside on the paddocks |
| 2pm | Brush the goats |
| 3pm | Cuddle the guinea pigs |