visiting Occombe Farm Park & Play safely
We can't wait to welcome you to Occombe Farm, but first, there's some important bits of information to share…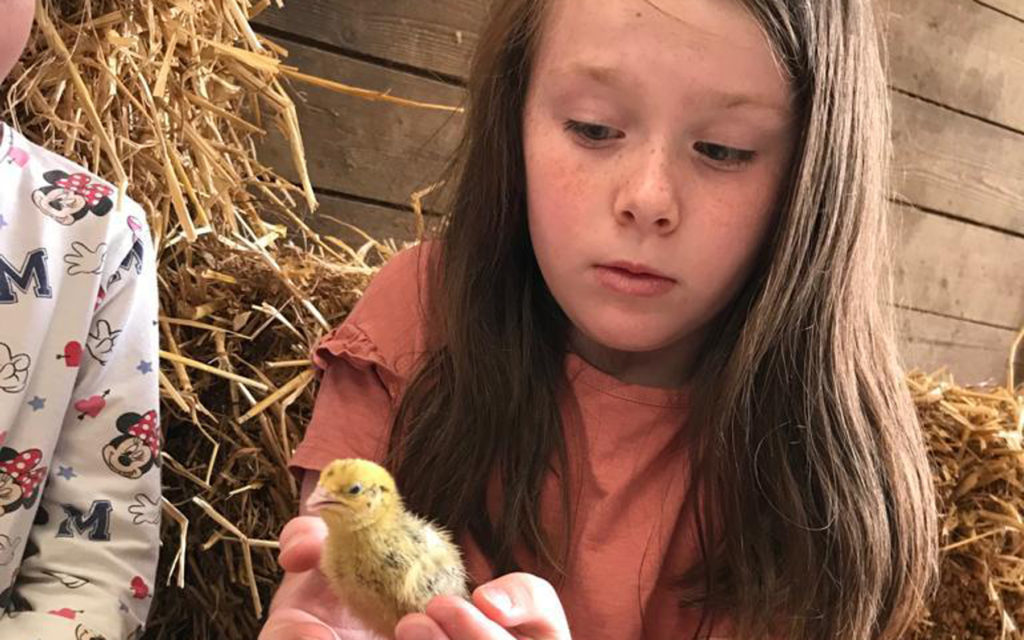 We ask you to respect your safety, the safety of others and the welfare of our animals by observing the following…
Fences and gates in the Animal Barn are there for your own safety and for the welfare of our animals. Please do not climb or step over them.
Visitors must not enter any paddocks or pens without the express authorisation of a member of staff.
Our animals have sensitive tummies. Please only feed them with the snacks provided or purchased from our team.
Visitors should wash their hands at each designated station before moving between barns and paddocks to limit the spread of bacteria.
The animal paddocks are not suitable for picnics or eating food. Visitors should only consume food in the designated, signposted areas only.
Occombe Farm Park & Play is a no smoking or vaping attraction.
It is important to inform staff if you are pregnant, for the safety of you and your baby. You should avoid contact with sheep and goats if you are pregnant.
No dogs or pets will be permitted into Occombe Farm Park & Play. The welfare of our animals is vitally important, which is why we don't let dogs into the farm (apart from guide dogs with up-to-date vaccinations). Please do not leave animals unattended in your car.
For safety reasons we do not allow barbeques, balls or balloons on the farm.
The use of radios, scooters, skateboards, rollerblades or skates are not permitted throughout Occombe.
'Heelys' roller shoes must not be used as skates but may be worn as shoes.
Bicycles are not allowed inside Occombe Farm Park & Play.
The use of drones and other flying objects is prohibited.
Permission must be obtained for all filming and photography for commercial purposes.
Children under 16 years will not be admitted without an adult over the age of 18 years.
All children under the age of 16 years must be accompanied by a parent/guardian who accepts all responsibility for their supervision whilst visiting the farm.
Do not leave valuables in your car.
If you wish to return to your car after entering the farm, please inform the staff at the ticket desks and retain your original receipt to regain entry for that same day.
Occombe Farm Park & Play is committed to replacing and improving equipment, attractions, facilities, and introducing new ones. In line with this, we reserve the right to withdraw any attraction or to close part of/the entire farm at any time, without prior notice or compensation.
Occombe Farm reserves the right to refuse entry. Unacceptable behaviour, aggression and violence towards staff, other guests and animals will not be tolerated across Occombe Farm. Any person violating the terms of entry listed above will be asked to leave immediately.