Occombe Play Barn: this is outdoor play; indoors!
A unique and inspirational play space for children, 2- 12 years. Telling the story of Torbay's awesome natural heritage through coastal, woodland and countryside zones. Representing our Bay's stunning landscapes through cliff faces to scramble up, a giant shell to climb inside, slides to soar down, a shipwreck to clamber over, even a woodland with musical trees.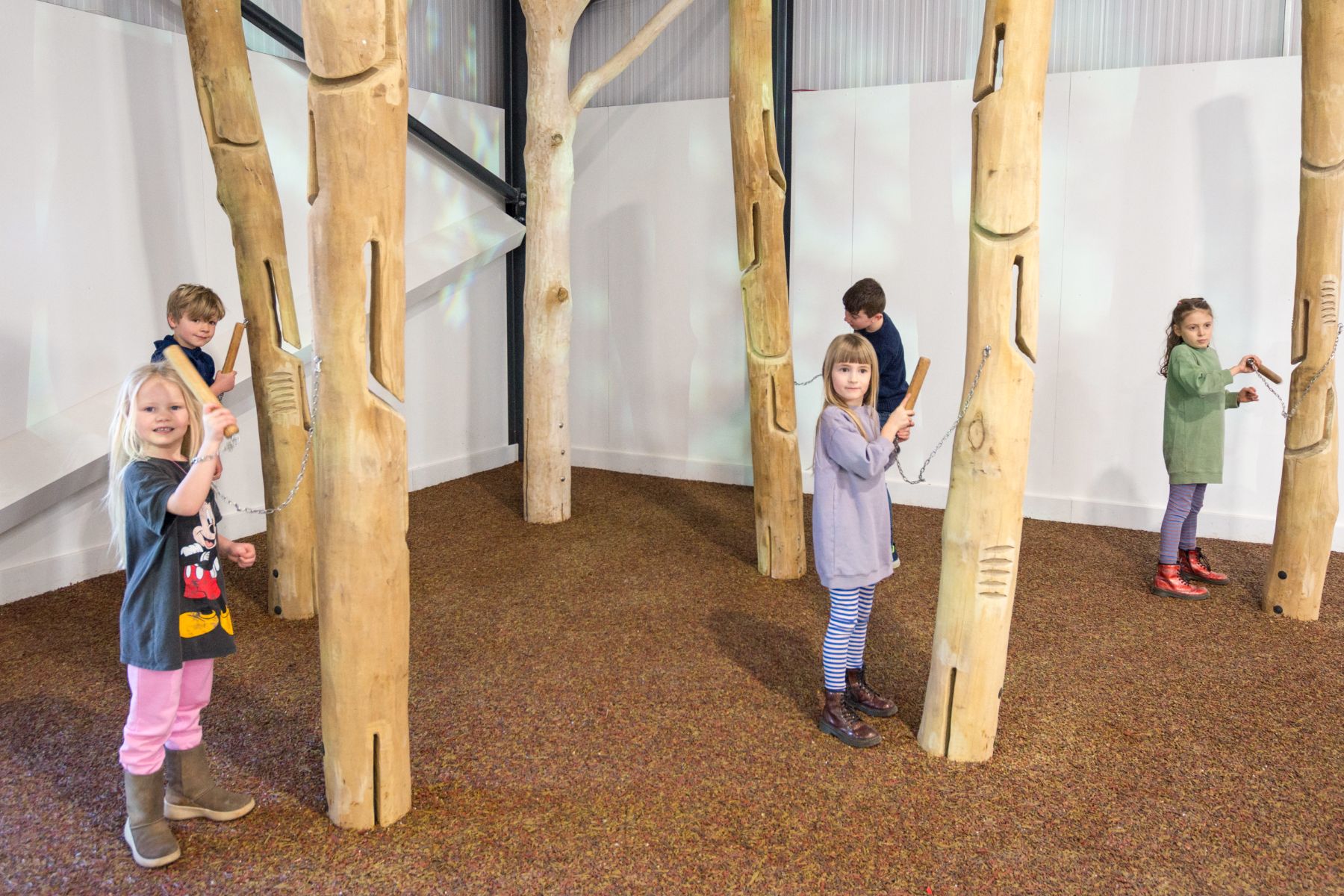 Forest
Sit back in the dappled light through the leaves and listen to the birds in the trees. Or make your own percussive music, like a woodpecker, on the log drums.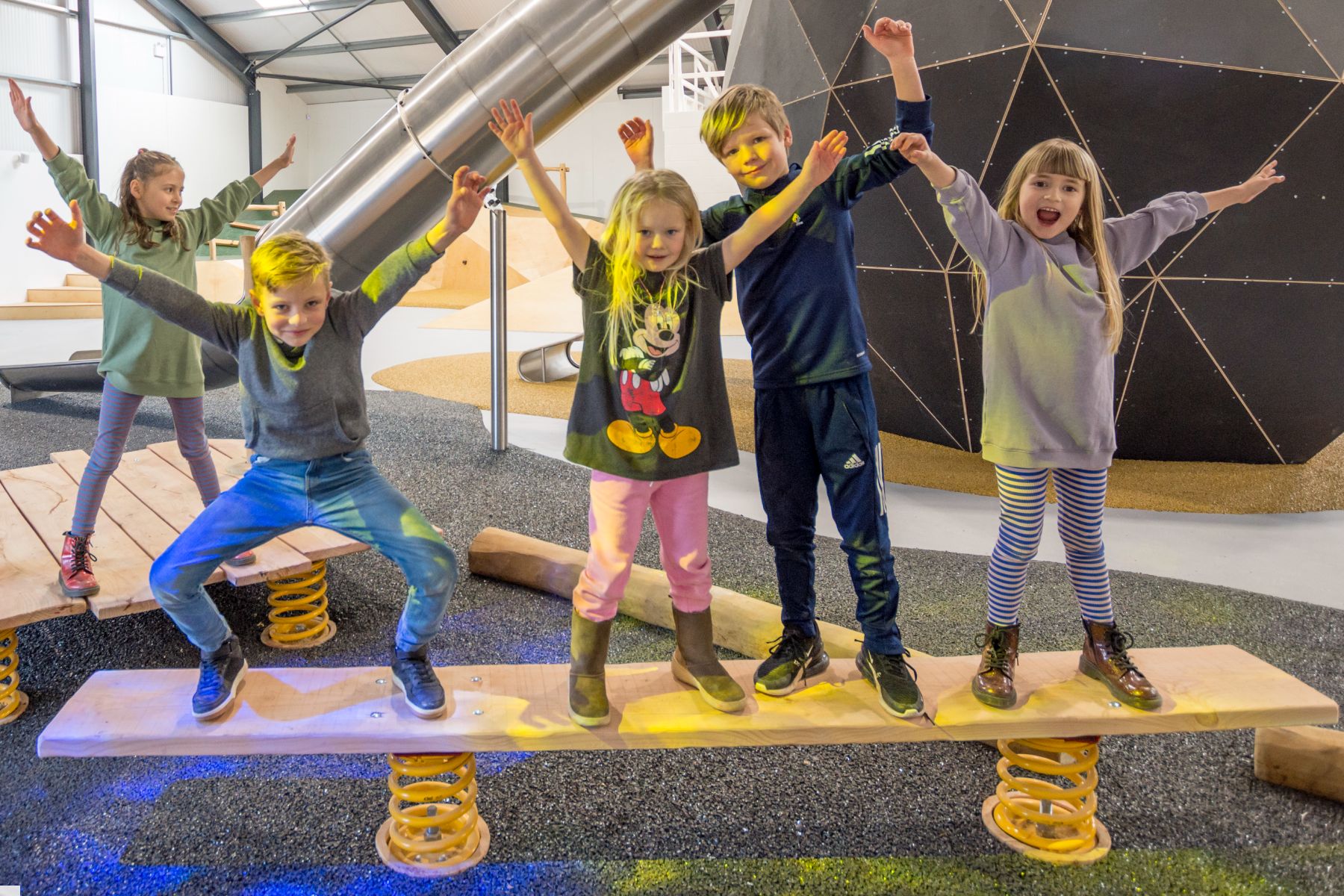 Shipwreck and flotsam
This shipwreck is buried in the sand and parts of it are washing away to the sea. Climb on board, swing across the monkey rings and splash over to the wobbly plank and raft.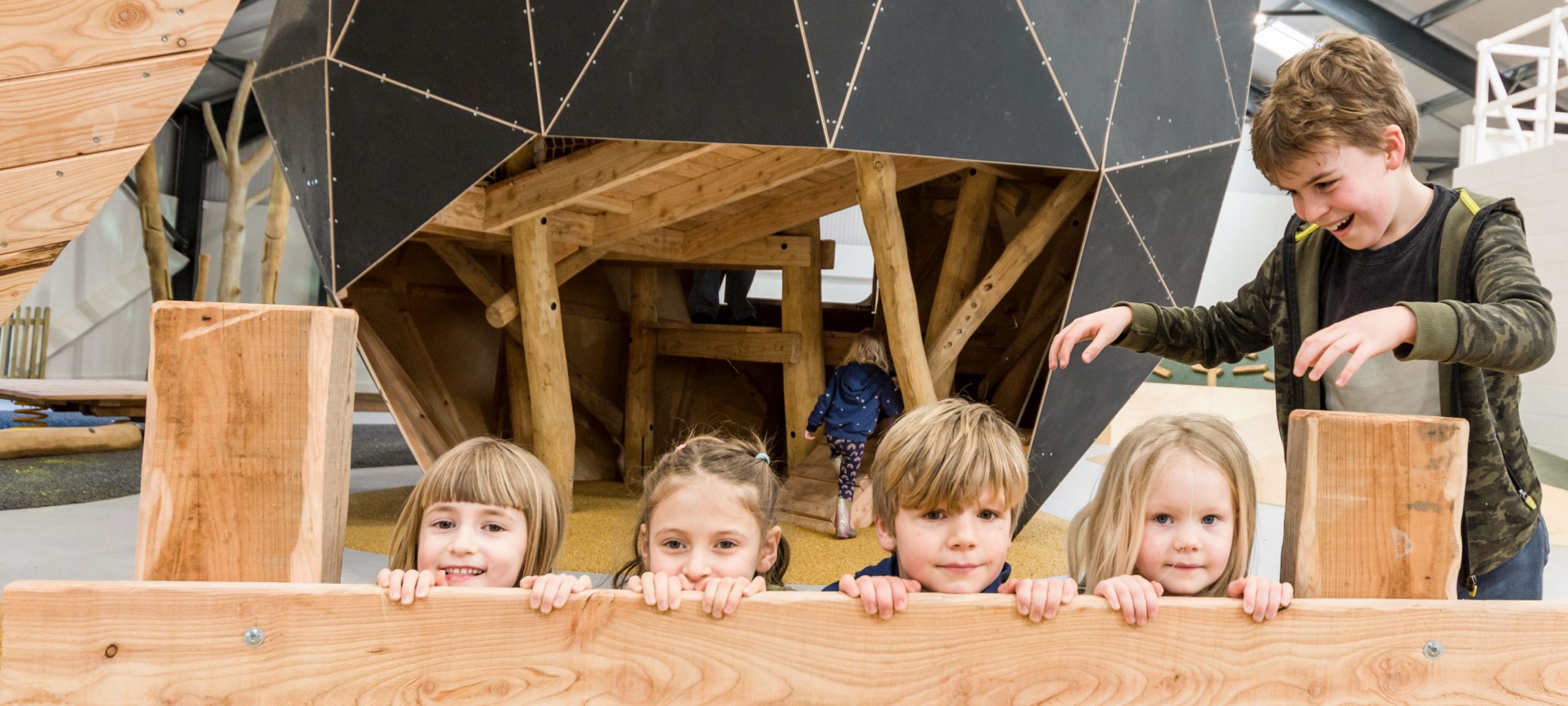 The Winkle
Imagine yourself, shrunk down to the size of a tiny speck. This periwinkle shell might be at the bottom of a deep rockpool or swishing out to sea. What are the sounds you can hear?
Climb up to see the spiral shell pattern. Now you're inside though, is it a pirate ship? A treehouse? Climb the net, find your own space to play and whoosh down the slide. Designed to inspire the Jules Verne in all of us.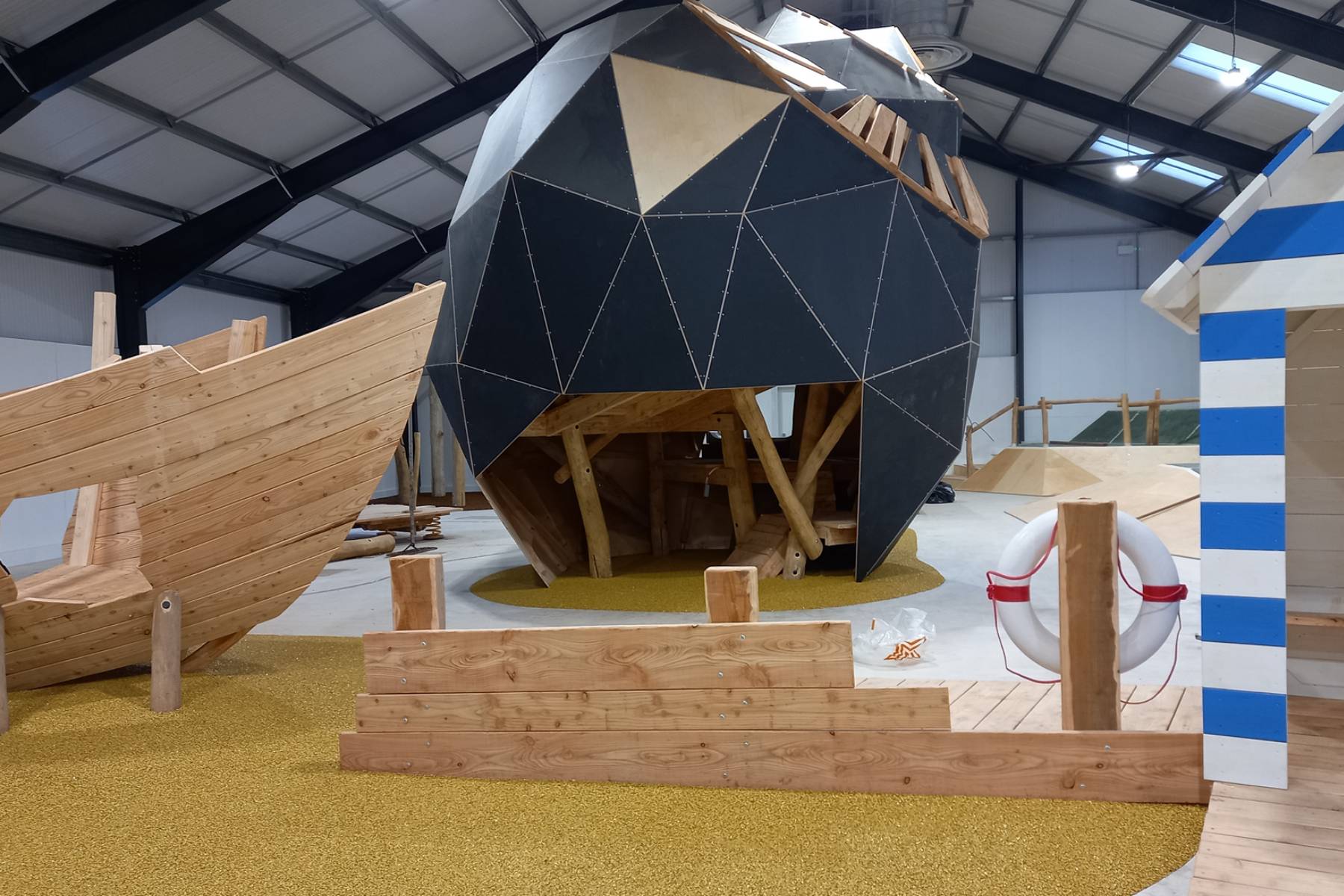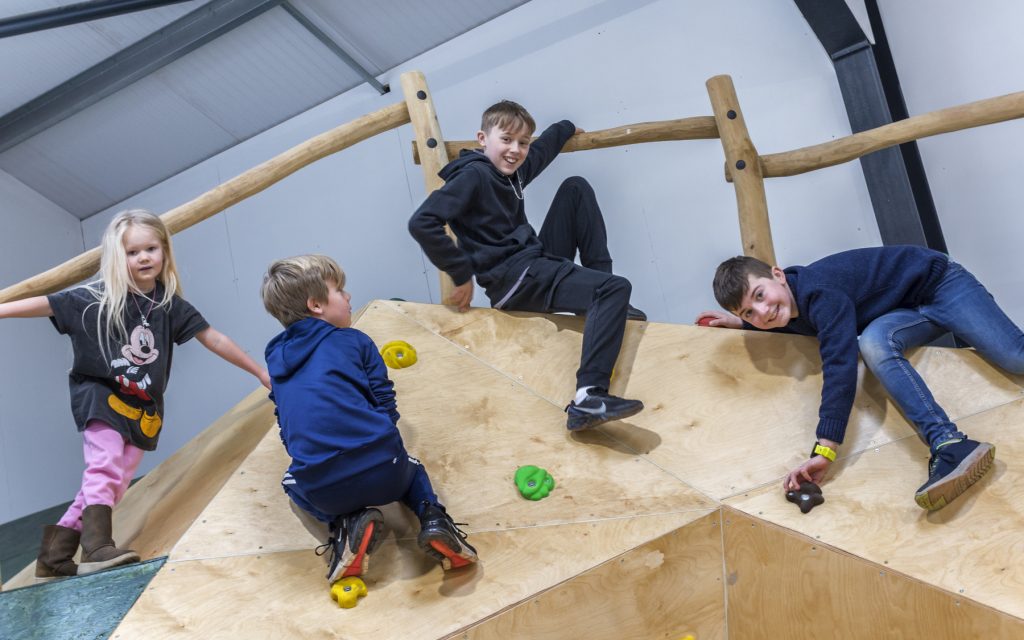 Beach Hut
A familiar sight welcomes us to the seashore. Accessible boardwalk ramps lead us up and through the hut. The beach hut is a calm space of retreat, away from the bigger adventures taking place
Cliffs
Walk along the coastal path around a Devon cove, and enjoy the ever-changing South West weather. Here is where land and sea meet, where you can hear cows and sheep alongside waves and gulls. Scale the climbing wall and take in the view.
Crawl Space for Tots
Especially for under 2yrs! A space for crawling and soft play for your littlies. Soft mats and sensory mats. Colourful beanbags and more. Open every day 10am – 11.45am
This space is located in a multi-use room. There may be times when we can offer this activity for longer periods, subject to availability. Just ask us.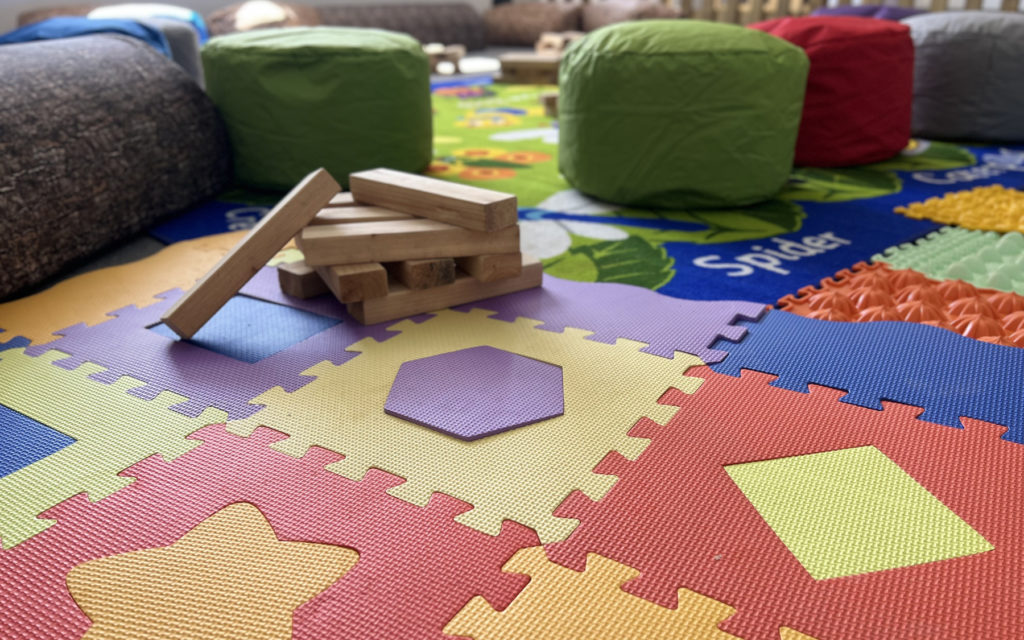 ---
Play Outdoors!
There's more adventures to discover in the farmyard and along the animals paddocks trail too.
Kid's can go wild, running, jumping and climbing…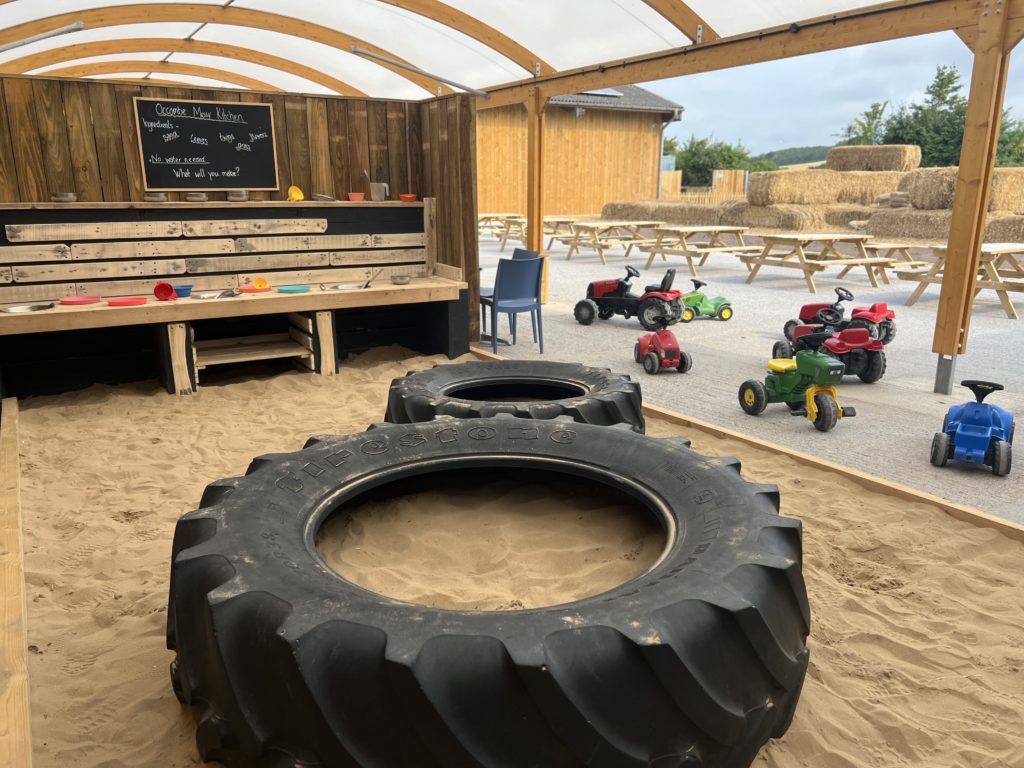 Messy Kitchen
Mix up a feast at the messiest of kitchens. An outdoor cooking station just for kids. Complete with mixing bowls and utensils to create the grossest, yukkiest mix-ups! Slime smoothies. Grass and leaf biscuits. Sand and mud brownies! Where will your imagination take you….
Tractor Tyre Sand Pit
Perfect toddler fun! Two massive tractor tyres filled with sand for much more messy fun!
Straw Bale Maze
Discover places to hide, climb, crawl and jump. It's ready for adventures. Come & Play!
Be the King of the castle or Queen of the maze. Hide, slide, jump all over this unique haystack feature. Climb to the highest point, hide in the lowest tunnel, jump over the tractor tyre and escape down the slippery slide! There's lots of fun to be made. It's straw-tastic!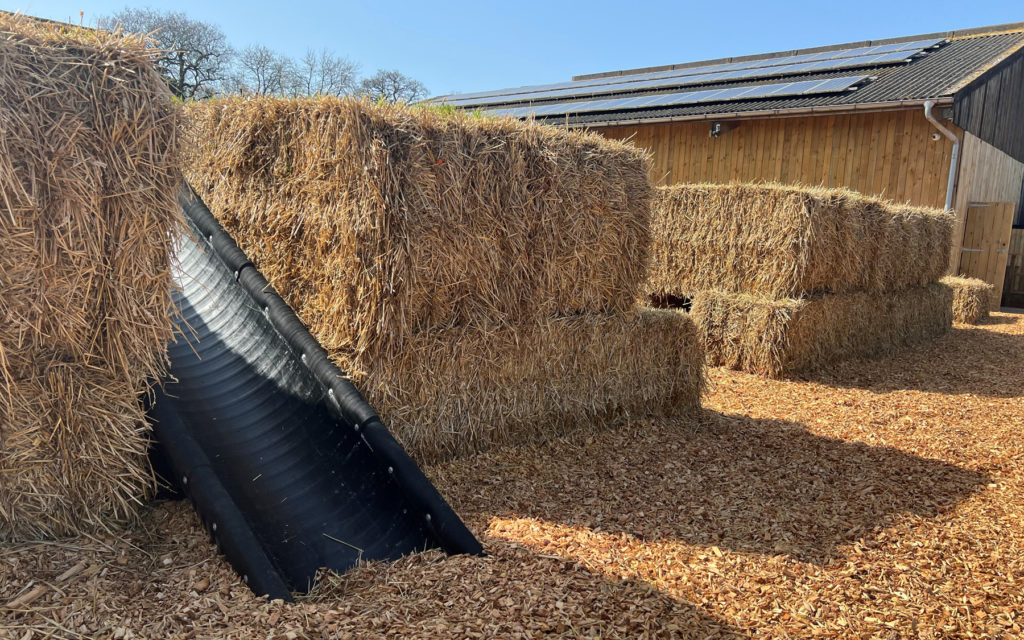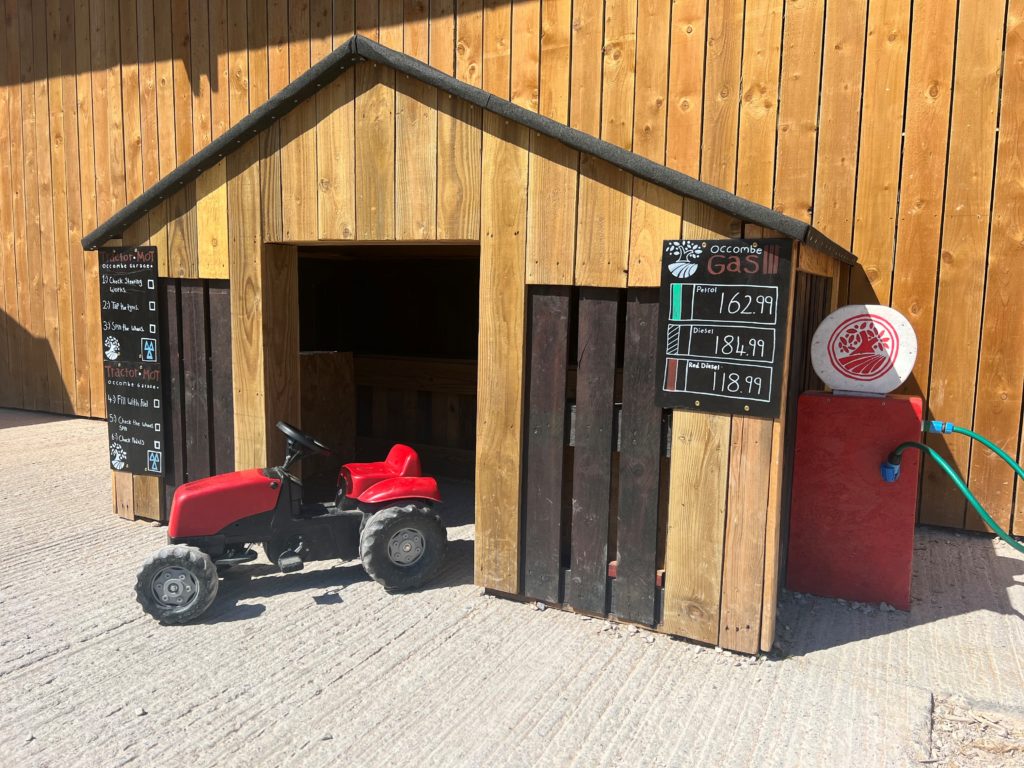 The Occombe Garage
Imaginary fun in our own mini Occombe-inspired garage. Open for all your tractor servicing. Don't forget to fill up with fuel and complete the checklist to pass your MOT. Good luck!
And Even more fun around the paddocks…
Whilst checking out our gorgeous animals there's fun balance challenges to try along the animal paddocks trail too.